Happy holidays to you all. Last year I did a post on my top five fiction and non-fiction reads of 2018 and I wanted to continue the tradition. I love my goodreads account because it helps me track what I've read for the year and also for my entire life, which is kind of fun. I like a lot of different books. I'm big on romance novels, non-fiction, biographies, contemporary adult fiction, etc. I mean I will literally read anything as seen below. Here are my top five favorite books I read this year split into fiction and non-fiction. Let me know your favorites!
Top Five Fiction Books
Eleanor Oliphant Is Completely Fine by Gail Honeyman
This book was a trip. It made me feel all the feels. The novel gained attention when Reese Witherspoon announced it was going to be her book club pick a few years back, so you've probably heard of it. Eleanor is a quiet, quirky office worker who is content to stay that way forever. She's got a long list of weird habits and offbeat social skills that have kept her from having emotional relationships with just about everyone. Once a week she is allowed a phone call with her mother, which gives off a creepy vibe right away, and on top of that she has that mild alcoholism thing going on, so there is obviously more to the story than Eleanor lets on. Boy is there ever. I loved this book. It made me cry.
Everything I Never Told You by Celeste Ng
Celeste Ng is quickly becoming a favorite author for me. Her previous novel, Little Fires Everywhere was amazing and this book was no exception. The story follows a mixed race family in an all white area in the 1970s as they all grieve in their separate ways bout the death of their perfect daughter and sister. All of Ng's books are super character driven and this one is no exception to that rule.
Kingdom of Ash (Throne of Glass #7) by Sarah J. Maas
Speaking of character drive books…earlier in the year I finally finished Sarah J. Maas' Throne of Glass series. What I loved so much about this entire series is that it starts off super basic. A girl enters a king's tournament of assassins to become the king's assassin and is torn between the love of the prince and his guard. Like, we have heard this one before. By the second book though all tropes are thrown out the god damn window as Maas delights us with plot twists and turns you couldn't even predict. New characters are introduced constantly throughout the series and somehow readers care so deeply about them all. This series literally has it all. And it goes so far beyond romance and into a high fantasy, EXTREMELY character driven epic series that honestly blew me away. It had such a great final book and I just cannot recommend this series enough. Manon Blackbeak is my hero.
Daisy Jones and The Six by Taylor Jenkins Reid
A LOT of people were talking about this book this year. Mostly for how unconventional it was. The story follows Daisy Jones and The Six, a fictional band in the 70s (think Stevie Nicks and The Heartbreakers). We follow Daisy's journey from no one to fame, from solo career to The Six, all through a series of interviews pieced together by the interviewer. And wait until you find out who the interviewer is. It is super unique and a really fun read.
On Earth We're Briefly Gorgeous by Ocean Vuong
This has my vote for book of the year. Ocean Vuong is a fairly well known poet and this is his first novel. The entire thing reads like poetry. It is heartbreaking and beautiful and really pulls you in. The novel follows a young Vietnamese immigrant throughout his childhood and adulthood. Told through the boys' letters to his mother later in life, the novel follows his mother and grandmother's lives as they deal with the aftermath of the Vietnam War, the cultural shifts in America and the narrator's sexuality. My heart. It hurts.
Top Five Non-Fiction Books
McKeown's book had a profound effect on the way I do my job since reading it. Trying to wade through the madness of a to do list and multiple priorities, McKeown asks you to find the priority. Singular. There should only be one after all, it was never a word that was meant to be used to describe more than one thing. Essentialism also asks you to say 'no' more, to value your time and better decide how and where to spend your energy. Something I've been trying to do for ages. This book has really helped me and I read it twice this year!
I did a full review of this already, but this was such a good read. There have been some disputes from Tara Westover's family that have come out since the book released, but I believe Tara's story over theirs. Even if it turns out some facts aren't 100% true the overarching story definitely is and it is one of the power of education and living your own life, even if it means separating from your family and leaving everything you've ever known behind.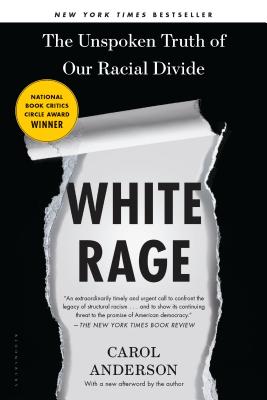 This is a fascinating read about how historically white people in power and the voting public have roadblocked black Americans at every twist and turn since slavery was abolished. This book is a short, but powerful narrative on our society and understanding the pervasiveness of racism and inequality, and the state of current American politics.
Your Money or Your Life by Vicki Robinson and Joe Dominguez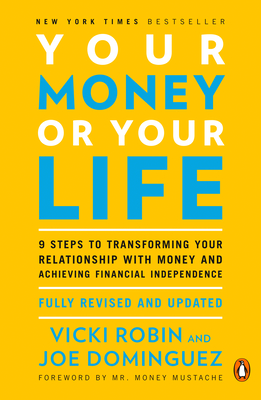 This was another one I did a full review on. This book changed my life about how I perceive my time and money. It's been around for a long time and the basic concept is to treat each decision with money as if you are paying for it with your life force, which essentially you are. Paying for a night out drinking? That'll be five hours of your life force on Monday, please. The book also helps calculate your true hourly wage (after the cost to get to work, time traveling to work, lunch bought, etc.), which has really been eye opening for me.
The things people say, do or leave out for their maid to find are truly staggering. This book is a memoir of sorts from Stephanie Land, a woman who raised a daughter alone, battled with government assistance and tried to make a better life for herself and her daughter while cleaning houses. Barrack Obama chose this as his summer reading pick this year and it is well worth the read.